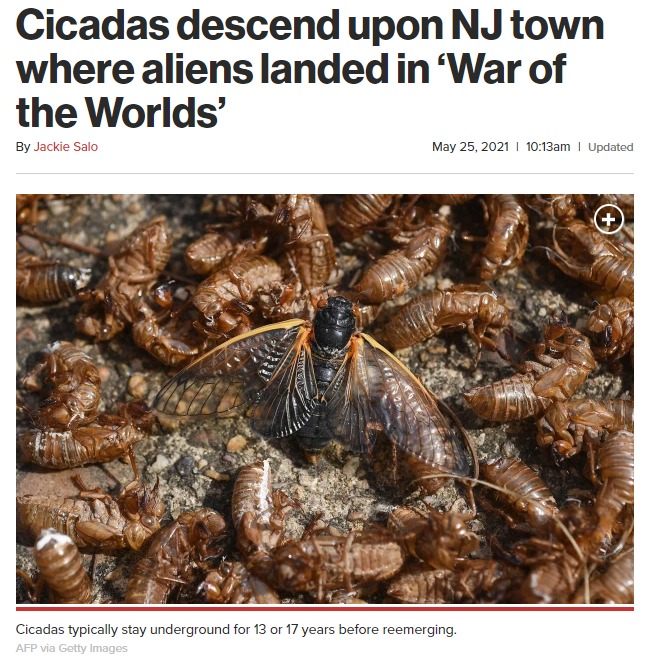 Good times ahead…
Periodical cicadas known as Brood X have invaded the New Jersey town that was the site of the Martian landing in the famous sci-fi drama, "The War of the Worlds."

The noisy, red-eyed insects have been plotting their takeover for 17 years in the soil of Van Nest Park in Grovers Mill.
Excellent! That sure beats murder hornets and actual aliens!